Listing Details
Sprague & District Historical Museum Inc.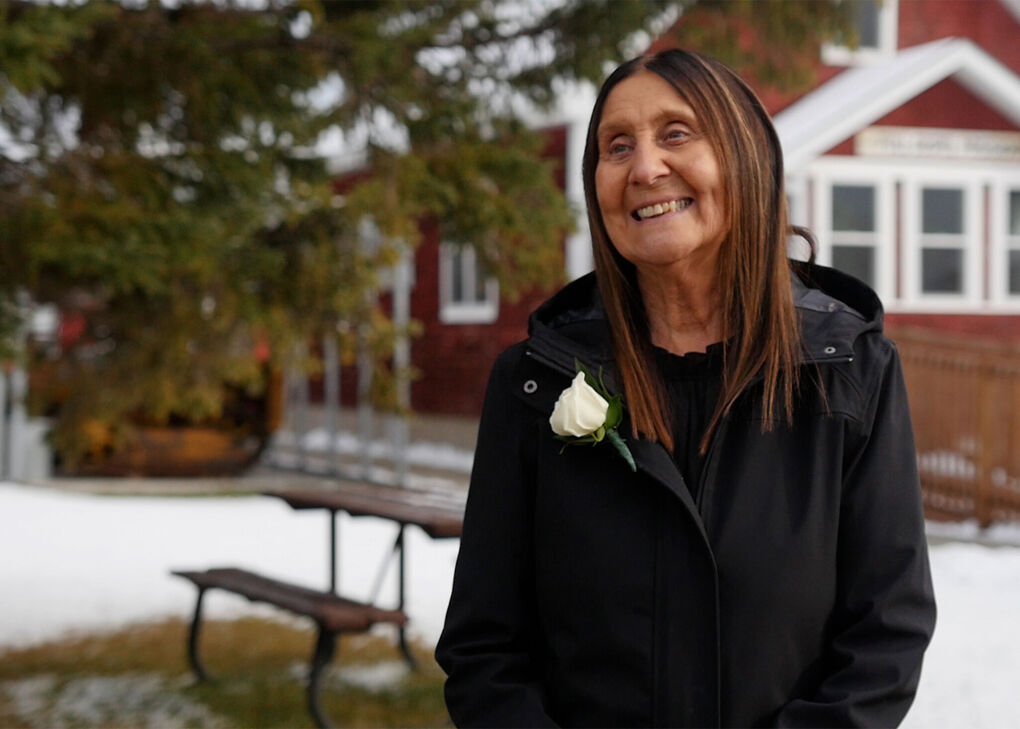 Doris Hovorka
Meet Doris Hovorka, a proud member of the PRCC since 2017 who has spent much of her life giving back to her community. With the PRCC she represents the Sprague & District Historical Museum. Doris has been on the museum board of directors since 2004 and became President when Mary Stewart resigned in 2010.
Doris started her teaching career in Piney, Manitoba in 1958, taught school in Winnipeg for two years, taught school in a one-room school at Whitemouth Lake and ended her teaching career at Ross L. Gray School as a teacher and Principal in 2007.
Throughout her life as a wife, mother and career person she always managed to give back to her community by volunteering be it at the school, the community, and or the church. "Volunteering has been part of her whole life," she said, "without volunteers, nothing will get done in a community". Today she is a member of the Sprague Community Center Inc., PRCC, East Borderland Community Housing, and the Sprague Historical Museum Inc. In 2020, Doris was one of six recipients from Manitoba who received the Lieutenant Governor's Make a Difference Community Award and she also received the Lieutenant Governor's Vice-Regal Volunteer Award.
Sprague and District Historical Museum Inc.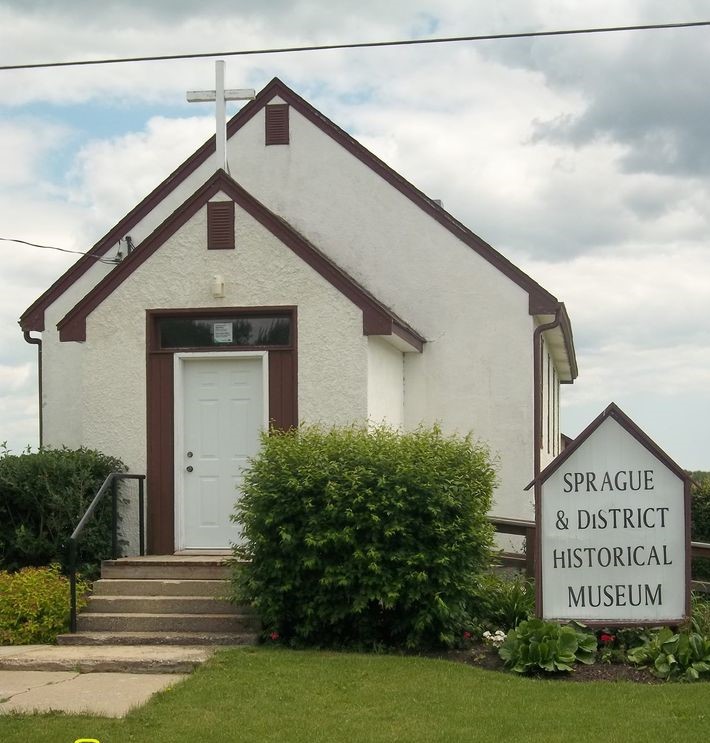 The Sprague and District Historical Museum is the only museum in the Rural Municipality of Piney. It was organized in 2005 and opened in 2006 in the Lutheran/Catholic Church that was sold to the club for $2000. Over the years four more buildings and two carports have been added to the site.  These buildings house the history of all the villages in the RM of
Piney: the history of schools, post offices, general stores, CNR Stations, etc, etc, In 2012 a veteran's monument was erected honouring all those who served in WWI, WWII, post wars and peace keeping missions. A book listing all the names of those who served is in the museum listed by villages and in alphabetical order.
The Board of Directors as part of their fundraising organizes one main event yearly.  At this event, a theme is chosen and usually, a slide show is prepared and presented. Slide shows on local stores, forestry businesses in the RM of Piney, veterans, schools, churches, 50 years of basketball and many more have been prepared for this yearly event. An annual opening picnic is held yearly and is very well attended.  Presentations are given yearly to the students at Ross L. Gray School.
Admission is free. The museum depends on grants, fundraising events and donations to improve their site and pay their expenses.
In 2019 four of the Founding Members who were still active members of the museum received a volunteer award from MLA Dennis Smook. They were Mary Stewart, Regina Emes, Elizabeth Baines-Culleton and Doris Hovorka.
Contact Information
Sprague and District Historical Museum, May Avenue, Sprague, Manitoba, R0A 1Z0, Canada