SEASONAL EMPLOYMENT OPPORTUNITY
MARKETING COORDINATOR
Posted 3/21/2022
Open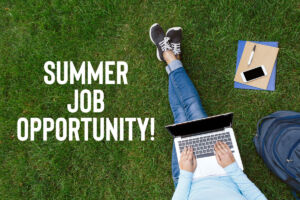 Piney Regional Chamber of Commerce was created in 2016 to promote an environment which fosters economic development, works in partnership with our civic agencies, and provides value to our members through education, networking and cultural interests thereby enhancing our region for work, play, raising families and doing business.
We are now accepting applications for a seasonal Marketing Coordinator position that will tentatively run from May to August 2022.
The volunteer board is looking for an enthusiastic individual with a passion for local business and community development in southeastern Manitoba. The Marketing Coordinator will be responsible for the promotion of all Chamber events, initiatives and membership benefits as well as member companies on the website and via social media. The coordinator will also provide research, planning and implementation assistance to committees working on a variety of exciting initiatives such as a membership drive, Hello Neighbour program launch, library of things initiative, and creating a marketing strategy including content calendar.
Position is open to youth aged 15 to 30 who are familiar with the Rural Municipality of Piney. The ideal candidate will have good communication and writing skills. Photography, videography and graphic design skills would be an asset.
Please apply by May 2, 2022 emailing your resume and a cover letter explaining why you believe you're the best candidate for this role, and if you have samples that represent your writing, photography and videography experience, send them along as well to info@pineyregionalchamber.ca.